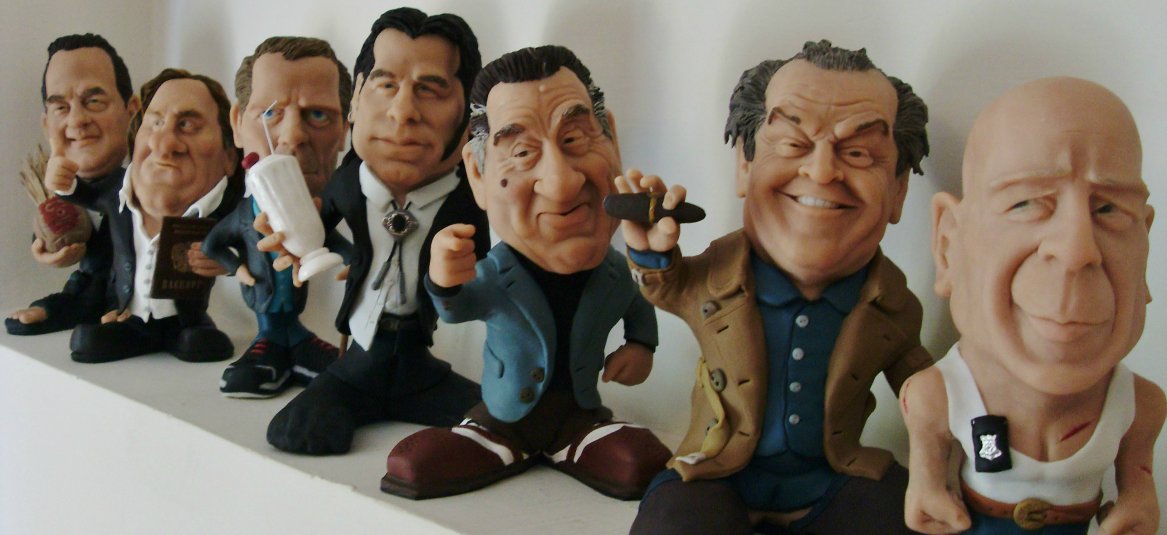 Besides, Mike K. Viner specializes in custom made sculptural compositions. You may commission a sculpture in accordance with your individual wishes. A unique exclusive gift! Personalized sculptural bust or caricature portrait sculpture of you and your friends. Book a sculptured portrait/caricature on the basis of pictures and video-materials submitted.
Sculptural caricatures, figures of celebrities, musicians, actors, sportsmen, any characters and objects to your preferences, devotions and dreams, whose company will worm up the atmosphere at home or office, and will impress and cheer up your guests!
Schedule time for each commission should be settled individually. On average, a custom made sculpture commission takes 2-3 weeks, including personalized commissions on pictures and videos. Urgent commissions demanding a shorter period of time should be discussed in the context of the current orders schedule.
If you would like to commission a caricature sculpture or just portrait sculpture please use the form below to contact Mike K. Viner to discuss your ideas...