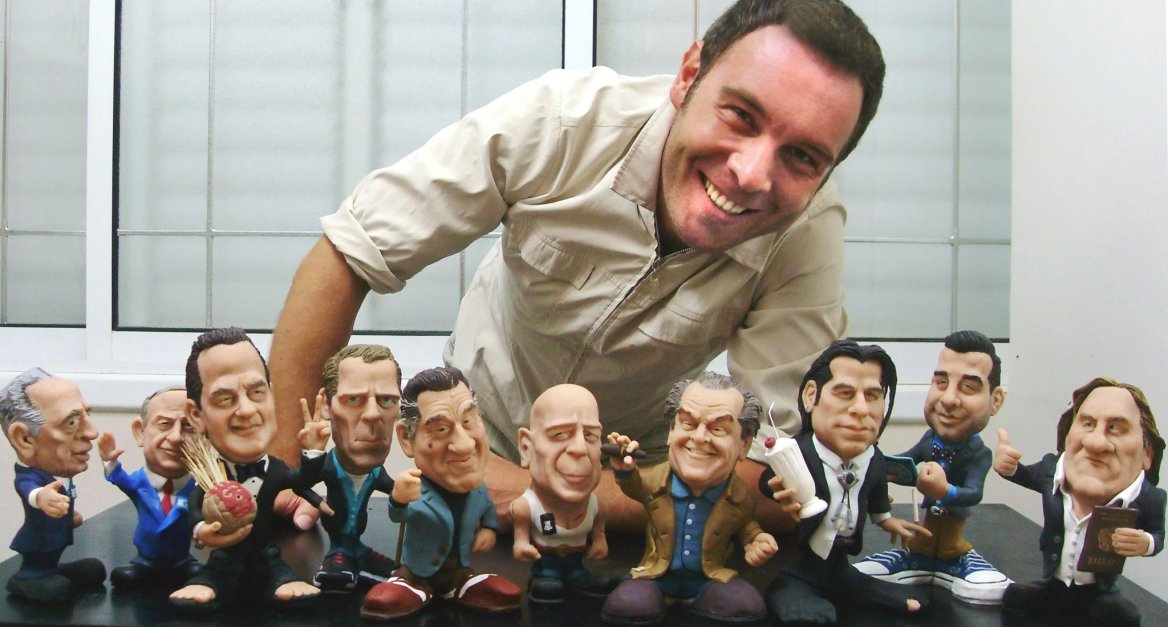 May we offer you the unique caricature portrait sculptures of celebrities performed by the artist-sculptor Mike K. Viner. These works' singularity lies in the fact that they, in contrast to the standard sculpture technique, are made in color but yet without use of any painting.
the process of creating
The process of creation begins with the manufacture of durable metal carcase. Then the carcase is step by step covered with polymeric clay. Every detail of a sculpture is hand-made individually, of colored polymer clay, finally becoming a part of a single complete image. The existing uniform color palette of the material is enriched individually - by means of the unique technology of the original colors combination, blending, and mixing ultimately the most expressive natural, organic tones are achieved.
material
Polymer Clay. The basic material, being not exposed to the subsequent painting, retains natural liveliness of the structure and warmth of the colors. Thanks to this technique the effect of unprecedented realism of sculptured portrait is obtained. After thermal treatment the polymer clay gains durability and strength of plastic.
uniqueness
Additionally, this technology eliminates any risk of copying; each piece of work is exclusive and inimitable.
portrait likeness
Caricature portraits and figures sculptured by Mike K. Viner are showing the exceptional portrait likeness and are striking with precision of the details: the sculptor manages to catch each specific feature, a gesture, a look, every wrinkle and line of skin and strand of hair. This is particularly impressive in the context of the sculptures' low height normally not exceeding 25 cm.
sculptures for your smiles
The image of each character goes through the artist' caricature prism, remaining however hundred-per-cent recognizable. Each of them is individual, charismatic, and meant to make the audience all around the world smile heartily.